MY EUROPEAN FAMILY
TRAVEL AMONG THE NAMES AND SURNAMES OF THE CLASS 3 C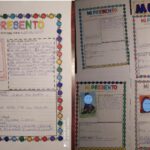 THE CHILDREN HAVE WRITTEN CARDS IN WHICH THEY WERE PRESENT.
THEY SEARCHED FOR THE ORIGIN OF THEIR OWN NAME.
THEY HAVE WRITTEN WHO HAS CHOSEN THEIR NAME AND HOW TO WRITE THEIR NAME IN OTHER LANGUAGES.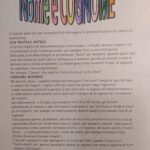 AFTER THIS WORK WE HAVE SEEN THE HISTORY AND THE CUSTOMS OF THE SURNAMES IN ITALY AND IN THE OTHER EUROPEAN COUNTRIES.
EVERY CHILD HAS COLORED THEIR SURNAME IN STREET ART STYLE…
…AND HAS DONE A RESEARCH ON THE MEANING OF HIS SURNAME.
WE HAVE SEEN THAT MANY SURNAMES HAVE COUNTRY ORIGIN OR DUE TO THE PRODUCTION OF WINE (TYPICAL OF ROERO AND MONTA') LIKE BOTTO, VIGNA…
EVERY CHILD HAS COLORED THE ITALIAN REGION THAT COUNTS THE GREATEST NUMBER OF PEOPLE WHO BRING THEIR SURNAME. SOME SURNAMES ARE IN PIEMONTE AND IN MONTA', CHILDREN OF OTHER ORIGINS HAVE INDICATED THE COUNTRY OF THEIR PARENTS: MOROCCO, ALBANIA.
AFTER EVERY CHILD HAS BUILT HIS OWN FAMILY TREE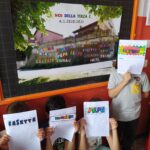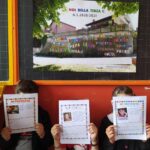 IN THE END WE HAVE CREATED A STREET ART STYLE BILLBOARD WITH ALL THE CHILDREN'S SURNAMES