Little children 3-5 years old celebrated the reconquest of Our city, Cáceres

The festival symbolizes the Christian reconquest of the city by combining historical events, such as the dispute between Muslims and Christians, with legends, such as the victory of Saint George over a dragon. The festival adorns the city and is celebrated with the "burning of the dragon" in the Plaza Mayor and with theatrical representations of the battle between Moors and Christians.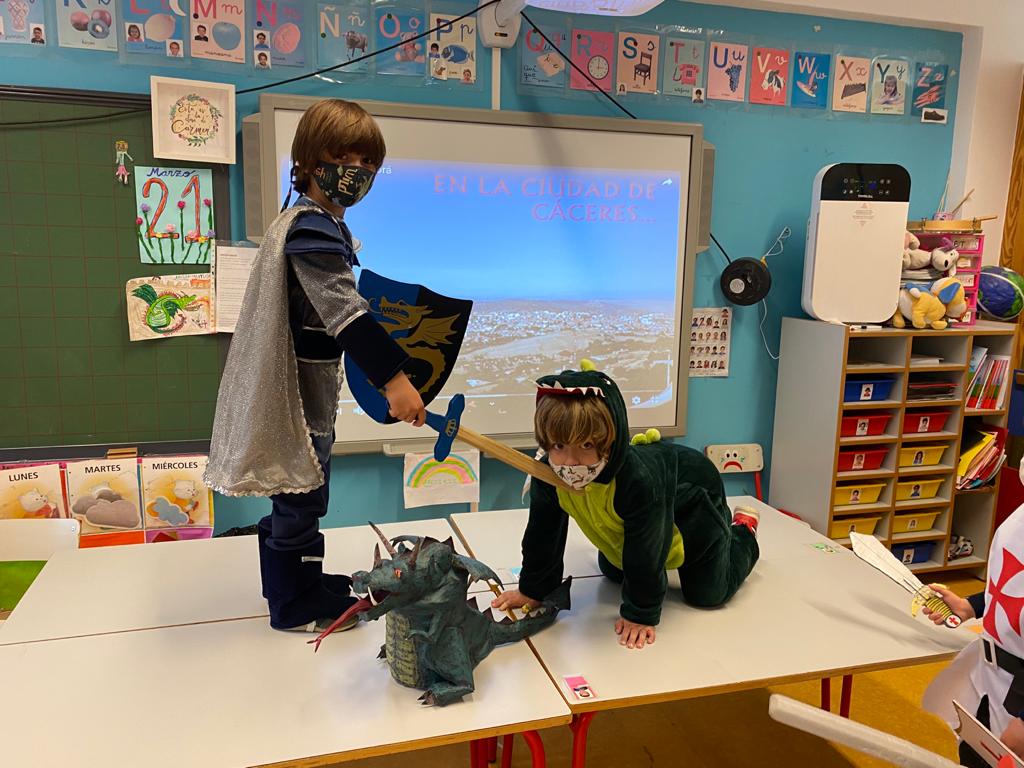 They and their teachers dressed as Moors and Christians and learned about the history of our city. Saint George is the patron saint of our city and we celebrate it on April 23.

They also learned traditional dances.
c19e1fa9-87ba-434b-88b6-2b5524fb3ef1